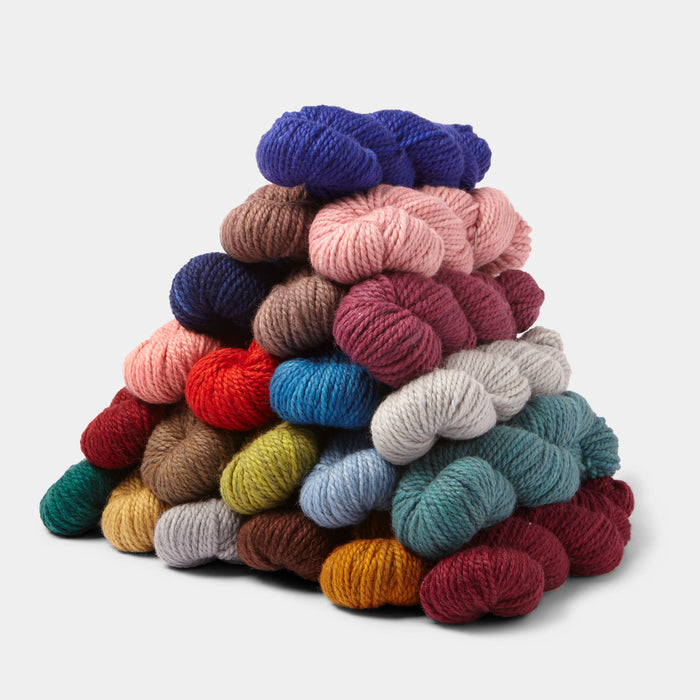 Chuckanut (70% alpaca, 30% wool)
Original price
$28.00
-
Original price
$28.00
Chuckanut is a bulky weight yarn, and it is spun from a blend of 70% US grown alpaca and 30% US grown Merino wool.  It is handdyed by Jorstad Creek in its Olympia, Washington studio.  Jorstad Creek is known for its rich, layered colorways.
This yarn is hand dyed in small batches, so each batch may be a little bit different, and we recommend buying all of the yarn you need for a project at one time.  We also suggest alternating skeins when knitting projects.
Chuckanut has a halo from the alpaca fiber.  It has medium stitch definition, and because it is a thicker yarn, it creates a thicker fabric and has little drape.
YARDAGE:
91 m/100 yds
KNIT GAUGE:
12 sts & 18 rows = 10 cm/4 in
RECOMMENDED NEEDLE/HOOK SIZE:
Needle size - 6.5 to 8 mm (US 10.5 to 11)
Hook size - 6.5 to 9 mm (US K-10 1/2 to M-13)