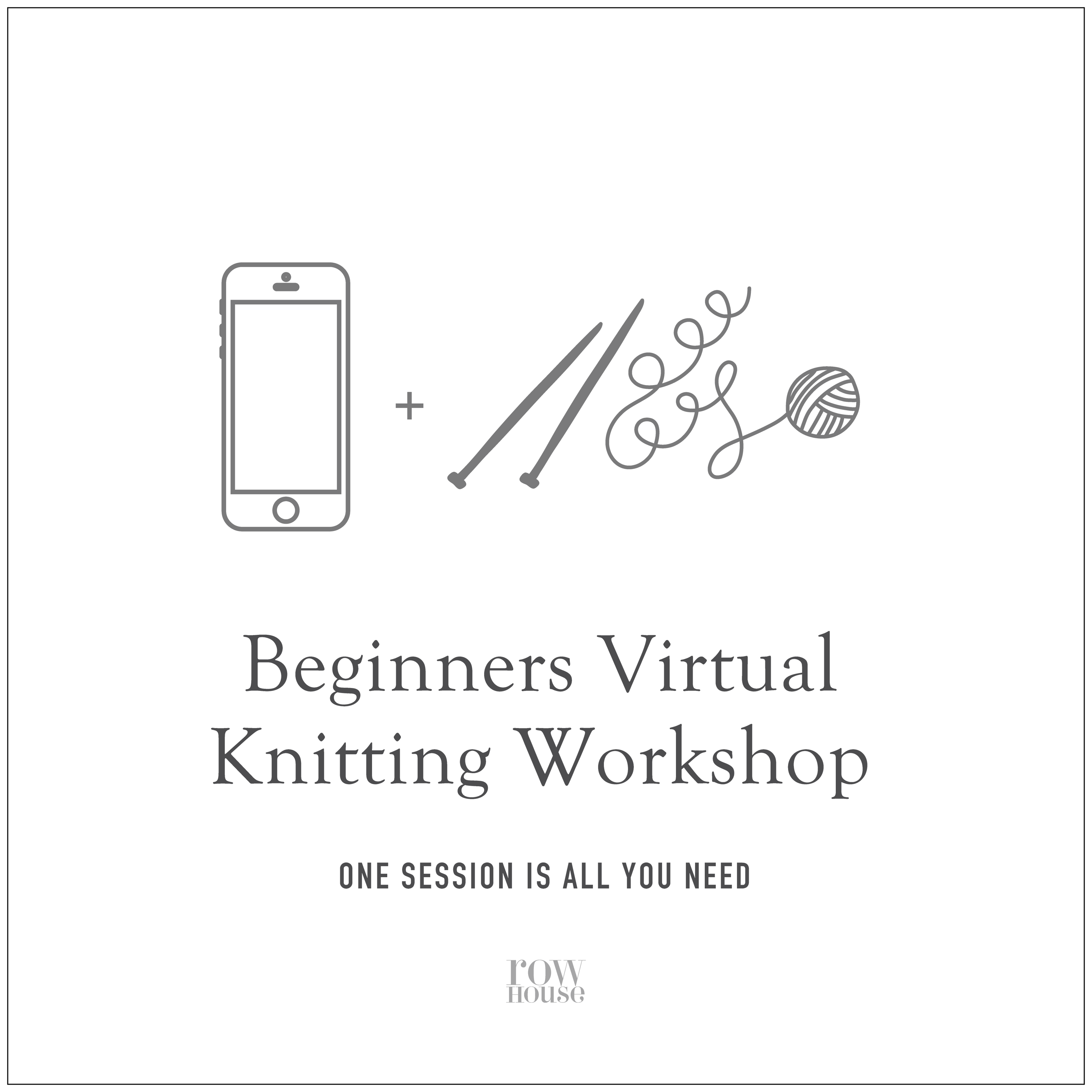 If you've been looking for a new idea for a party event or a team building event, our Beginners Virtual Knitting Workshop is the perfect choice whether your team is together or apart. Knitting is a great way of introducing mindfulness into your life, and it is proven to reduce stress and anxiety. It also fits perfectly with renewed interest in handcrafting and DIY.  
Our workshops are held via Zoom, and last 1 1/2 hours (if you want to allow time for people to chat, we recommend allowing 2 hours). During the workshop, participants will learn knitting basics, and all of Row House's digital resources will be available to support people after the workshop ends. Participants are welcome to buy materials from Row House or to bring their own - we'll send out information to help them understand how to buy yarn and needles, wherever they choose to do so.
So whether you're looking for a virtual party event, like a bridal or baby shower, a health and wellness event for your team, or a team-building event, our workshops will deliver a great experience and give your team a chance to support each other when learning new skills.  
Our workshops are perfect for groups of 10 to 12, and pricing will depend upon whether materials are purchased from Row House.
For more information, please contact us at info@rowhouseyarn.com.