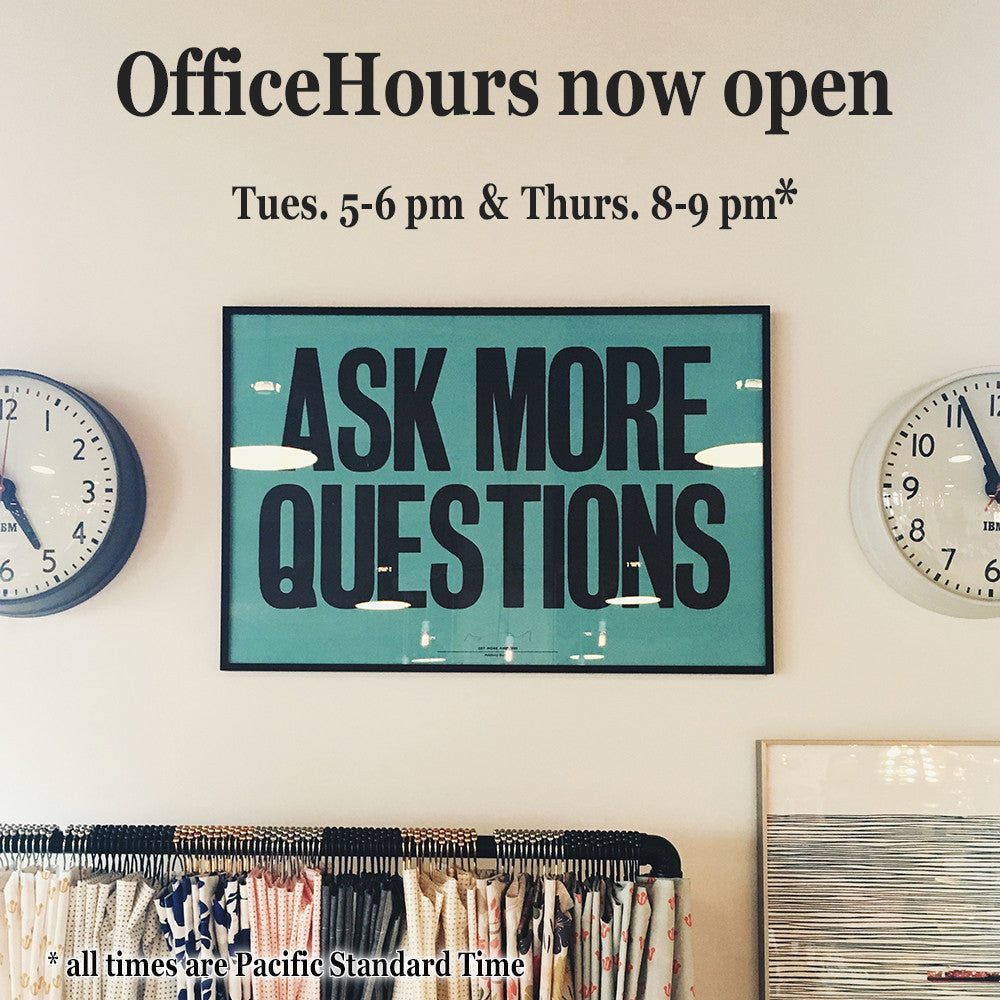 Announcing Office Hours!
Announcing the launch of OfficeHours by Row House!  Our mission is to bring the joy of knitting to all, digitally.  We know that people learn in many different ways, so in addition to our tutorial patterns and skill videos, we are holding OfficeHours.
OfficeHours is a weekly online forum; it'll be every Tuesday from 5-6pm and Thursday 8-9pm (pacific time).  You'll need to sign up to access the chat session, and you can do so by CLICKING HERE.
OfficeHours will be staffed by a knitting teacher, who will try to answer as many questions as possible.  It's not intended to substitute for lessons but to answer quicker, easier questions or share ideas.  
If your question is more complex, you may need to book an individual lesson.  CLICK HERE to book a lesson.
We hope you will be able to join us.
Cheryl & Alison