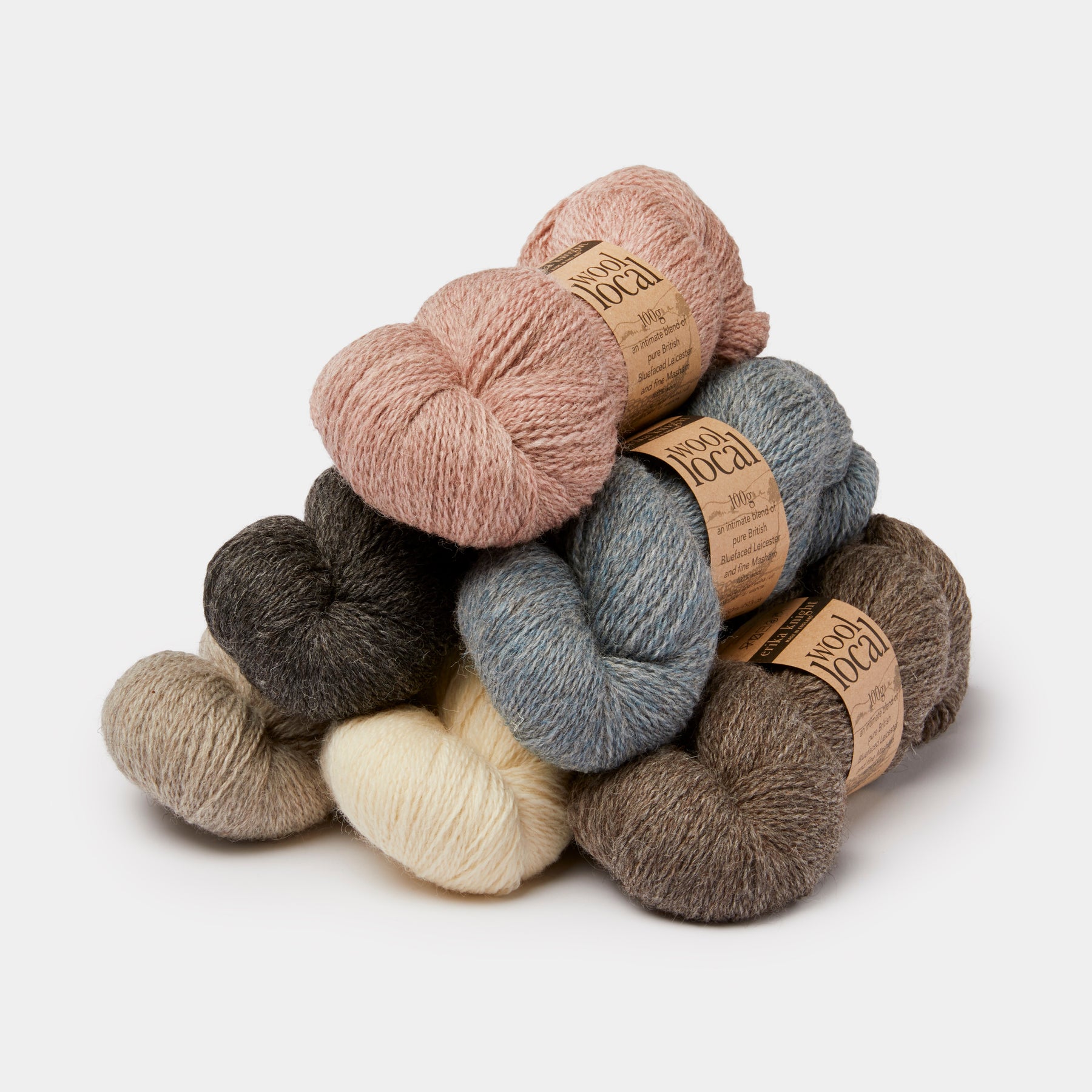 Erika Knight Wool Local: A Sustainably Sourced Yarn
We're delighted to announce that we now carry Erika Knight's Wool Local.  It is a fingering weight yarn from Erika Knight that is sourced and produced - from fleece to finished yarn - in less than 50 miles.  Starting at the British wool auction in Bradford, the wool is scoured, combed, spun, dyed, steamed and hanked in the county of Yorkshire.
It is an intimate blend of luxurious Bluefaced Leicester and hardwearing Masham, with its roots in the heartland of British textile manufacturing.  Wool Local comes in a range of 6 heathery colors.  Learn more about Wool Local here.