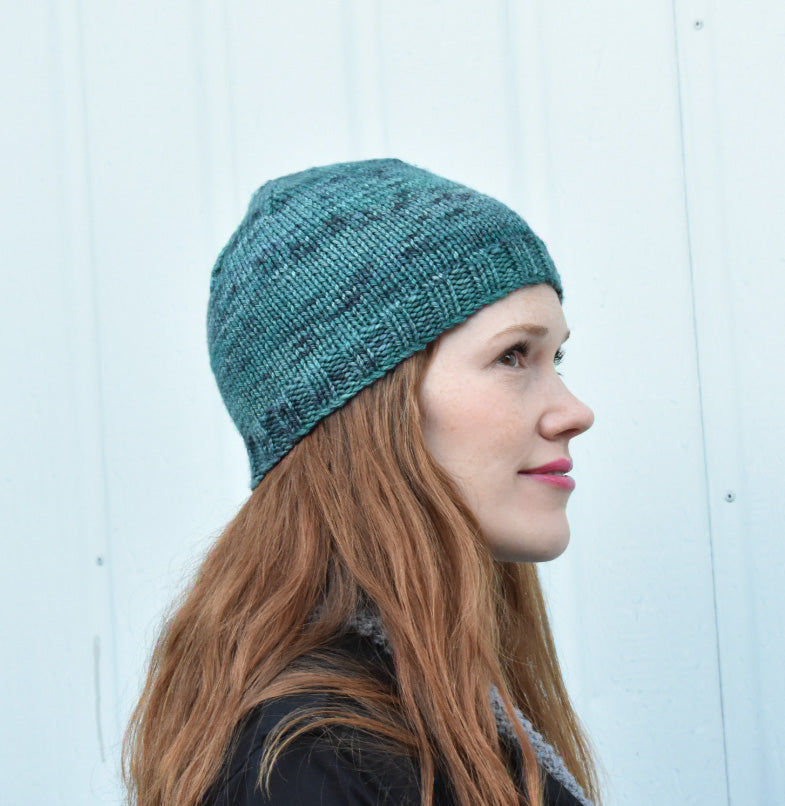 The Seawalk Beanie - Just in Time for Gift Giving!
The Seawalk Beanie is a great first hat project, so if you've gotten comfortable knitting and purling, this might be the perfect next project for you.  It's a basic close-fitting cap that you knit flat and then seam up, so you won't need to knit in the round.
Our Tutorial Design will teach you how to move the yarn for ribbing, decreasing, and closing up the top of the hat, as well as seaming.  The Design comes in three sizes, so you can knit one for lots of people on your gift list.
We sell the Seawalk as either a Design or a Kit.  It's designed with a few of our worsted weight yarns in mind - Erika Knight Vintage Wool, Jorstad Creek Arranmore, and Sincere Sheep Cormo Worsted.  Just pick your yarn and color and cast on. 
The Kit makes a great gift for someone who has just started knitting.  Or make it yourself to give as a gift - you have plenty of time to knit it up for the holidays!