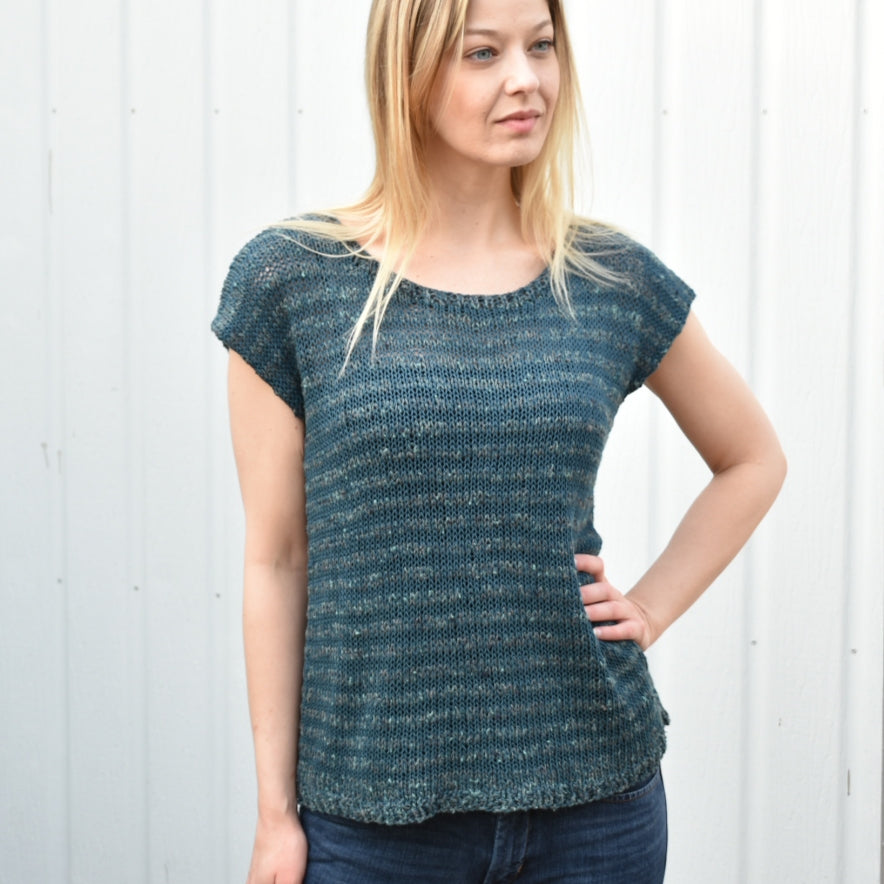 Roma is for Summer
We're not talking about Rome, Italy (which is also for Summer) - we're talking about our new Roma Design and Kit.  It's a relaxed, soft, airy shell that you'll knit using Erika Knight Studio Linen and BC Garn Tussah Tweed knit together and alone.  Roma is lightweight and perfect for Summer - a cami underneath can take you to work or to play.
Roma is an Easy Tutorial Design, so if you know how to knit and purl, it will teach you how to do ribbing and basic garment shaping.  It's available as either a Design or a Kit.  For the Roma Kit, we've put together 8 amazing color palettes, and our model is in Palette #1.
Erika Knight Studio Linen is a wonderfully soft and silky yarn made from 85% recycled textile waste.  BC Garn Tussah Tweed is 100% silk made from humanely harvested tussah silk.  So you'll look great and feel great.