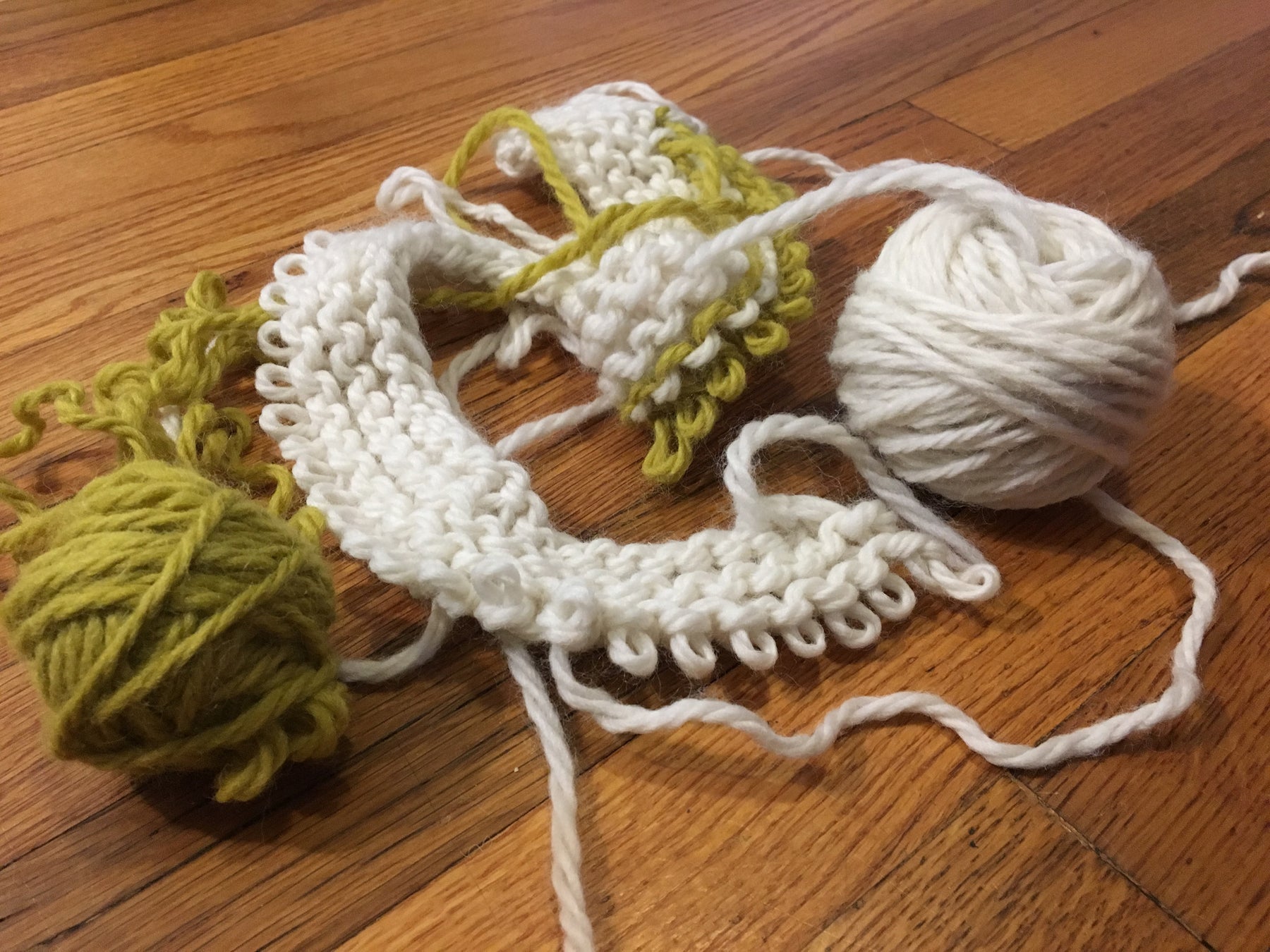 New Year, New start
My 5 year old: "I'm sorry you have to undo your blanket mommy, I know you worked really hard on that.  And it's so nice..."
Me: "That's ok, it's part of the design process. We do, then we make mistakes, and we do again. Besides, the pulling out can be fun."
Brrrpppptttt
I've been working on a new color scheme for our lovely bulky baby blanket & I knew as I reached the end it just wasn't right.  The square was too small, the stripes were too wide.  I couldn't fit the last repeat in.  It wasn't bad, but it wasn't right either, so back to the beginning it goes.
Some knitters are all about process.  They enjoy the meditation of knitting.  Some are all about product.  It's the finished product that's most important and knitting is just an amazing means to an end.  But I think many of us are somewhere in the middle.  I love having good finished products.  Things that are soft and warm and lovely, things that I made with my hands and I think are gorgeous.  But I also love the process.  The click of the needles and the figuring out or patterns and sizes and colors.  It's this reason I often don't mind pulling back to get something right.  
Designing is a puzzle, a constant trial and error session, but when you finally get the end result that you really wanted all along it is so very satisfying.  I don't mind a little hitch along the way, even when that hitch means basically starting over.  It always goes quicker the second time anyways.  
So, in this new year I would say reach for those projects with holes.  Reach for the too small hats and the too big socks.  Decide if you want to live with them as they are or....