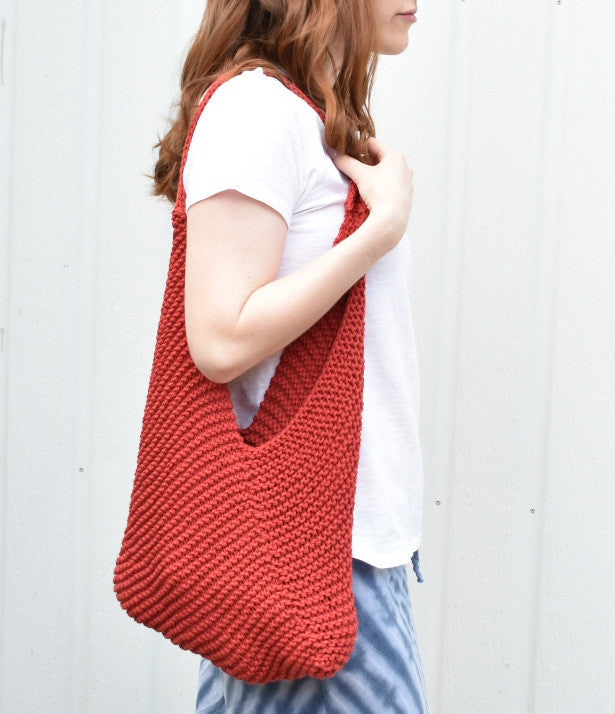 Meet Our Street Fair Sac - Knit it on the Road
For Summer, we've been developing Designs that you can knit anywhere and that you'll love and use.  And the Street Fair Sac is all that and more!
If you want to learn to knit, or are just looking for an easy Summer project, you'll love it.  It's designed by the delightful Roni Halloran and is one of our Tutorial Designs.  The Design will teach you to knit using our KnitSchool - when and where works for you.
The Street Fair Sac is the perfect lightweight cotton bag - you'll take it to street fairs, the beach, or just running errands.  And it's washable, so when Summer gets on it, you can get it clean (though we recommend laying it out to dry, not putting it in the dryer).
It is sold as a Kit and is designed for Erika Knight Gossypium Cotton - made at an eco-friendly mill in India.  It's a wonderfully soft cotton, and you knit it using 2 strands for a stronger bag.  It's on larger needles and just uses the "knit" stitch, so you can bring it to a BBQ and knit away without losing your place. 
If you're in LA, we'll be giving away a Street Fair Sac Kit at our Worldwide Knit in Public Day event.  See below for details!