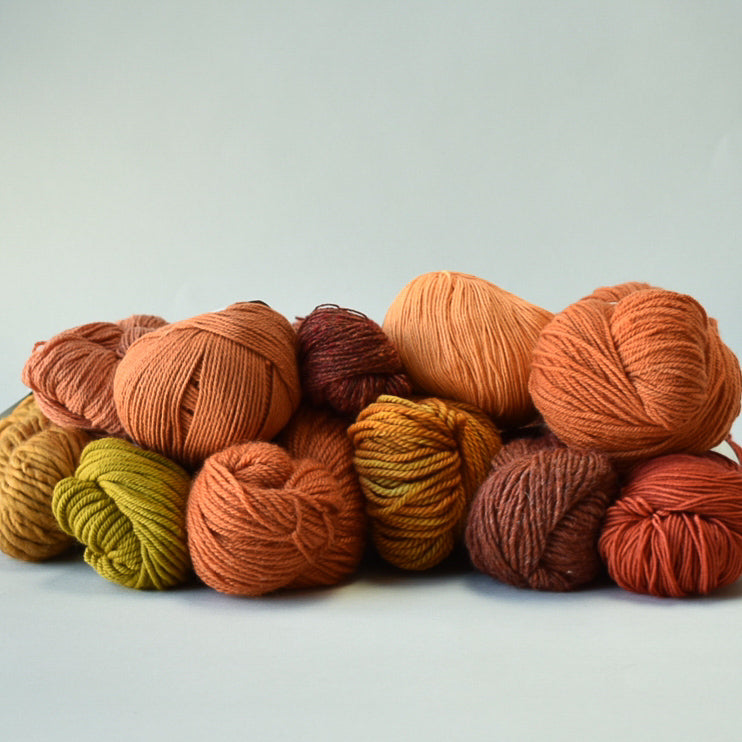 A Portrait in Orange
If you love Autumn, and the color orange, this yarn-y portrait is for you.
Bottom row (l to r):  Cedar House Yarns Windfall Super Bulky in Ginger; O-Wool O-Wash Chunky in Mustard Seed; Erika Knight British Blue 100 in Tulip (this will be launched within the next week!); Jorstad Creek Arranmore in Saffron Spice; Erika Knight Wild Wool in Swagger; and Cedar House Yarns Sapling Sock in Robin Red Breast.
Top row (l to r):  BC Garn Bio Balance in BL017; Erika Knight Gossypium Cotton in Bobcat; BC Garn Tussah Tweed in F05; BC Garn Alba in EB017; and Sincere Sheep Cormo Sport in Vitamin C.