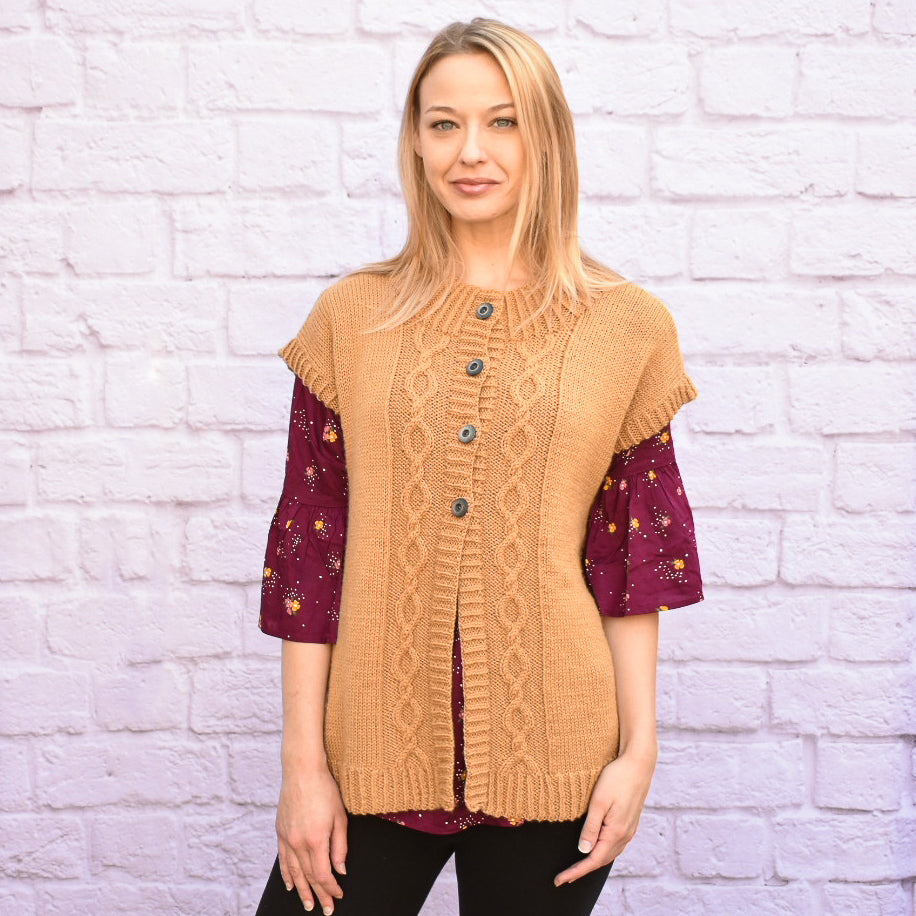 The Howland Vestigan
Our latest design is the Howland.  We're calling it a "vestigan," and it is perfect for layering as temps grow colder.  It's a Row House Tutorial Design, so it will teach you how to do cables, twisted stitches, and basic garment shaping.  You should be comfortable with knitting and purling before you start it.
It's designed with Erika Knight British Blue 100, a super soft blue-faced leicester wool.  BFL is the British version of cashmere, and it comes in a range of modern colors.