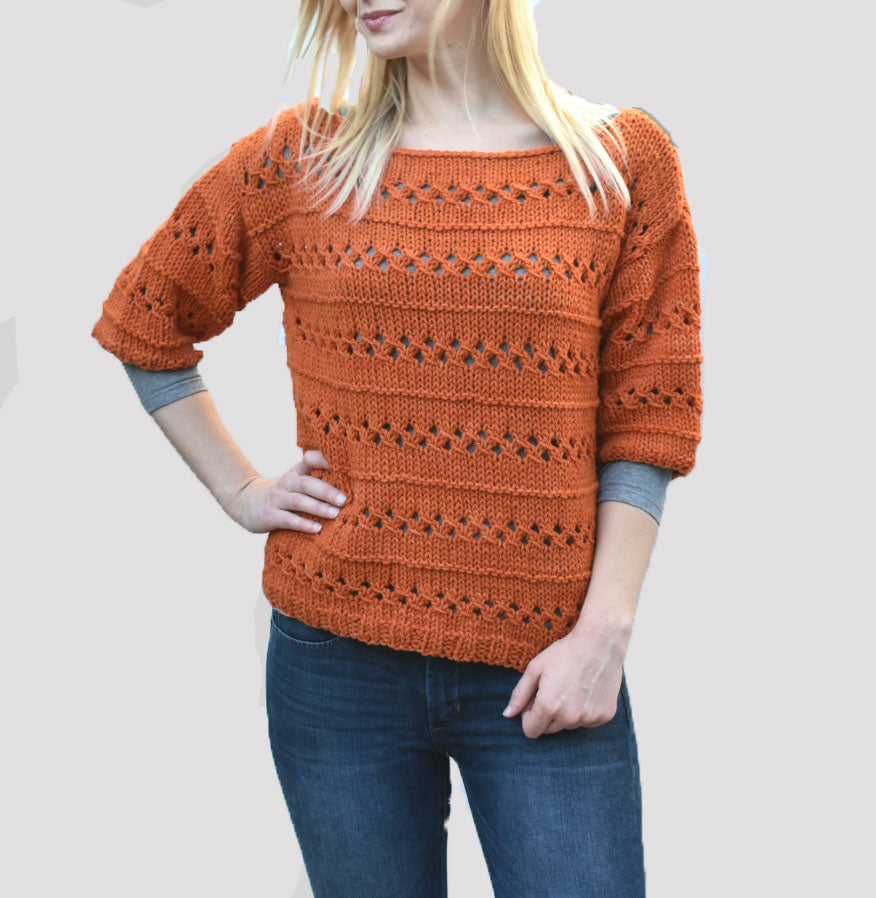 The Horizon Sweater - A Little Lace, A Little Layering
Meet our newest Tutorial Design - the Horizon Sweater.  If you already know the basics of knitting and purling, this is a great next project for you.  The Design will teach you to make lace stitches, do neckline shaping, and seam up the sweater.  It's available as either a Design or a Kit. 
It's a relaxed sweater with elbow-length sleeves, so it's perfect as a layering piece.  A collared shirt underneath makes it office appropriate.  A t-shirt or turtleneck makes it perfect for weekends. 
It's designed with Sincere Sheep Cormo Worsted.  It's a lovely, bouncy wool that knits up into a lighterweight fabric by using large needles.  So the sweater will keep you warm without creating a bulky fabric. 
Sincere Sheep sources Cormo Worsted from a Wyoming ranch and dyes it into colorways using all natural dyes in its Napa Valley studio.  You'll love their colorways.