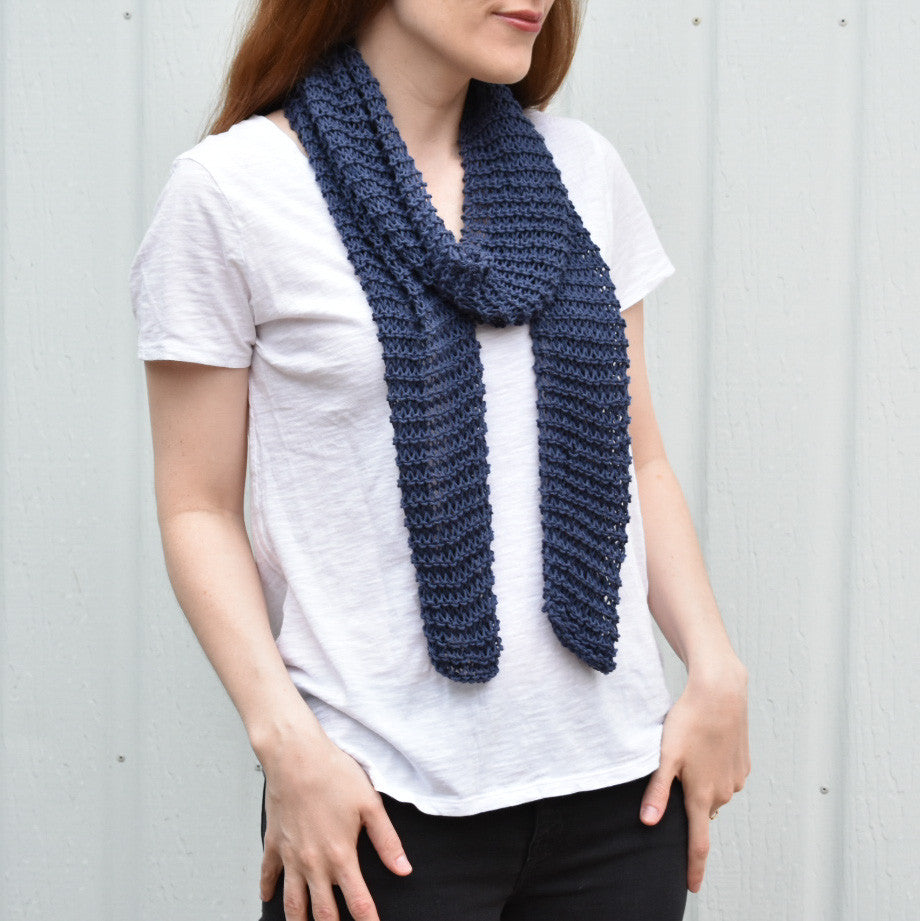 Summer Knitting - Our Easy Breezy Scarf
It may be hot outside, but it's still a great time to learn to knit.  In fact, what better time to learn than when things slow down a bit?  So, it's time to meet . . . . the Easy Breezy Scarf.
It's the perfect, lacy scarf to accessorize in the summertime.  It's designed with Erika Knight Gossypium Cotton which is made at an eco-friendly mill in India, so you can launder it.  
It's for absolute beginners in our Tutorial Design format, which links the Design to our KnitSchool.  And it's free.  You can also buy an Easy Breezy Scarf Kit which comes with everything you need to learn and knit it.
Our model is in the Ikat colorway.
Stay cool out there!