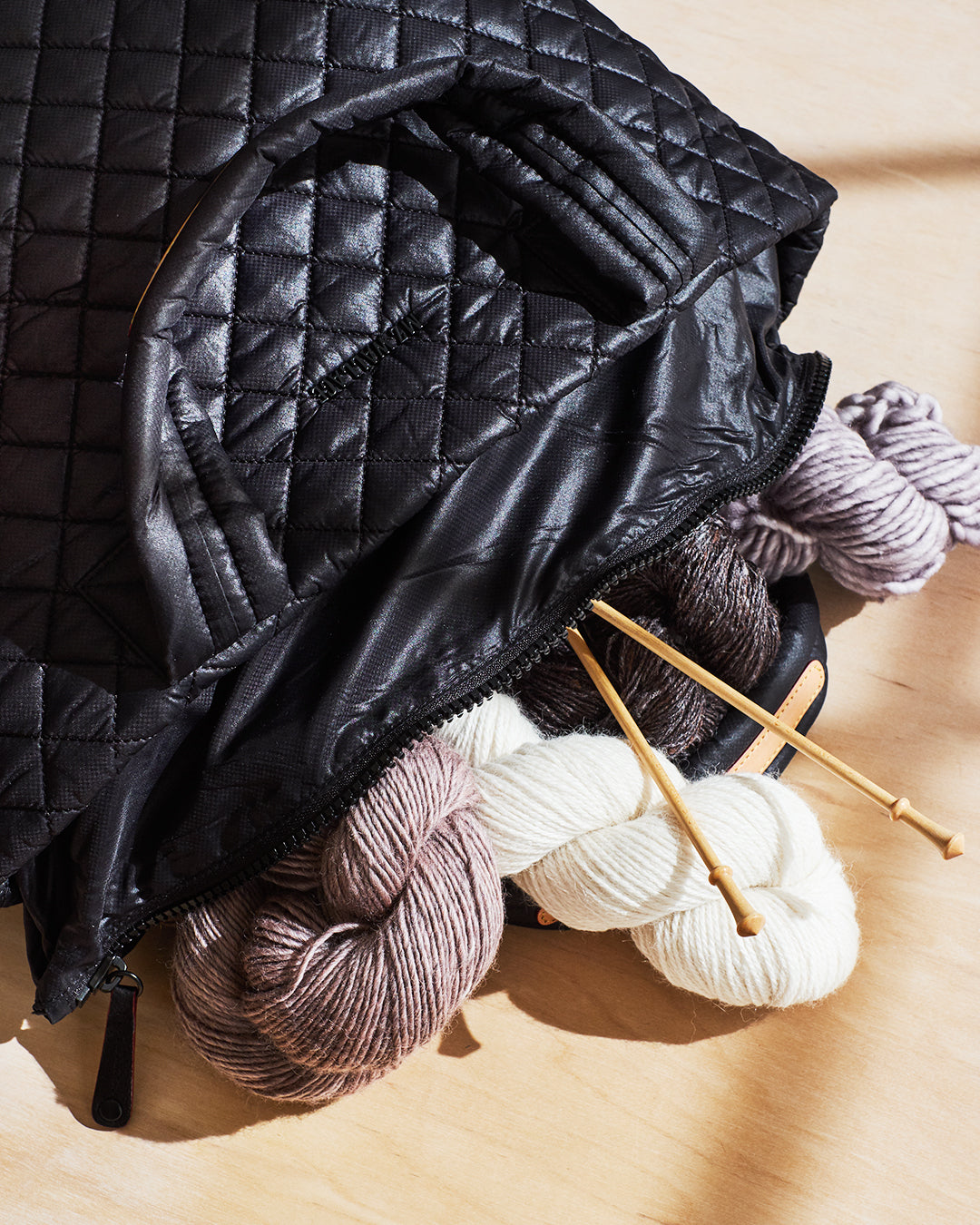 Row House x MZ Wallace Instagram Giveway
Our Instagram giveaway with MZ Wallace begins 2/28 and ends 3/6, with winners announced on 3/7 on both Row House's Instagram account and MZ Wallace's.
Terms and Conditions
1.  No purchase necessary to enter or win.
2.  Entrants must have a shipping address in the United States of America.
3.  The giveaway will commence with Instagram posts by Row House and MZ Wallace on 2/28/2019 and will end on 3/6/2019.  All entries must be received by 11:59pm EST.  Neither MZ Wallace nor Row House accepts responsibility for any entries that are incomplete, or fail to reach them by the closing date and time for any reason.  Entry and voting relies on the internet, networks, and equipment not owned or operated by Row House or MZ Wallace.  Neither Row House nor MZ Wallace takes responsibility for technical issues of any kind.
4.  To enter, entrants must like, comment on, and tag one active Instagram account in response to the Giveaway commencement post by either @row_house or @mzwallacenyc and follow the Instagram accounts of both @row_house and @mzwallacenyc.
5.  Two (2) winners will be selected at random from all qualifying entries after the giveaway concludes by Row House and MZ Wallace.  The prize package consists of: one (1) Row House gift card in the amount of $150, and one item of MZ Wallace merchandise chosen by the winner, subject to availability, and excluding limited edition styles and MZ Wallace gift cards.  
6.  No cash or other alternative prize will be offered.
7.  The winner will be notified by Instagram Direct Message on the day following the closing of the giveaway entry period.  The winner must claim the prize within 30 days of notification by responding to the message from MZ Wallace or Row House.
8.  The determination of winners by MZ Wallace and Row House is final.  No further correspondence will be entertained.
9.  At their sole discretion, MZ Wallace and Row House may modify, suspend, or terminate the promotion at any time. Any attempt to subvert or tamper with the drawing or gain an unfair playing advantage in any way, including through cheating, fraud, deception, unfair playing practices, unauthorized access, automated submissions/voting, denial of service, or threatening or harassing other users, are strictly prohibited and void entry.
10.  By entering the drawing, each entrant agrees to be bound by these terms and conditions.  Void where prohibited.