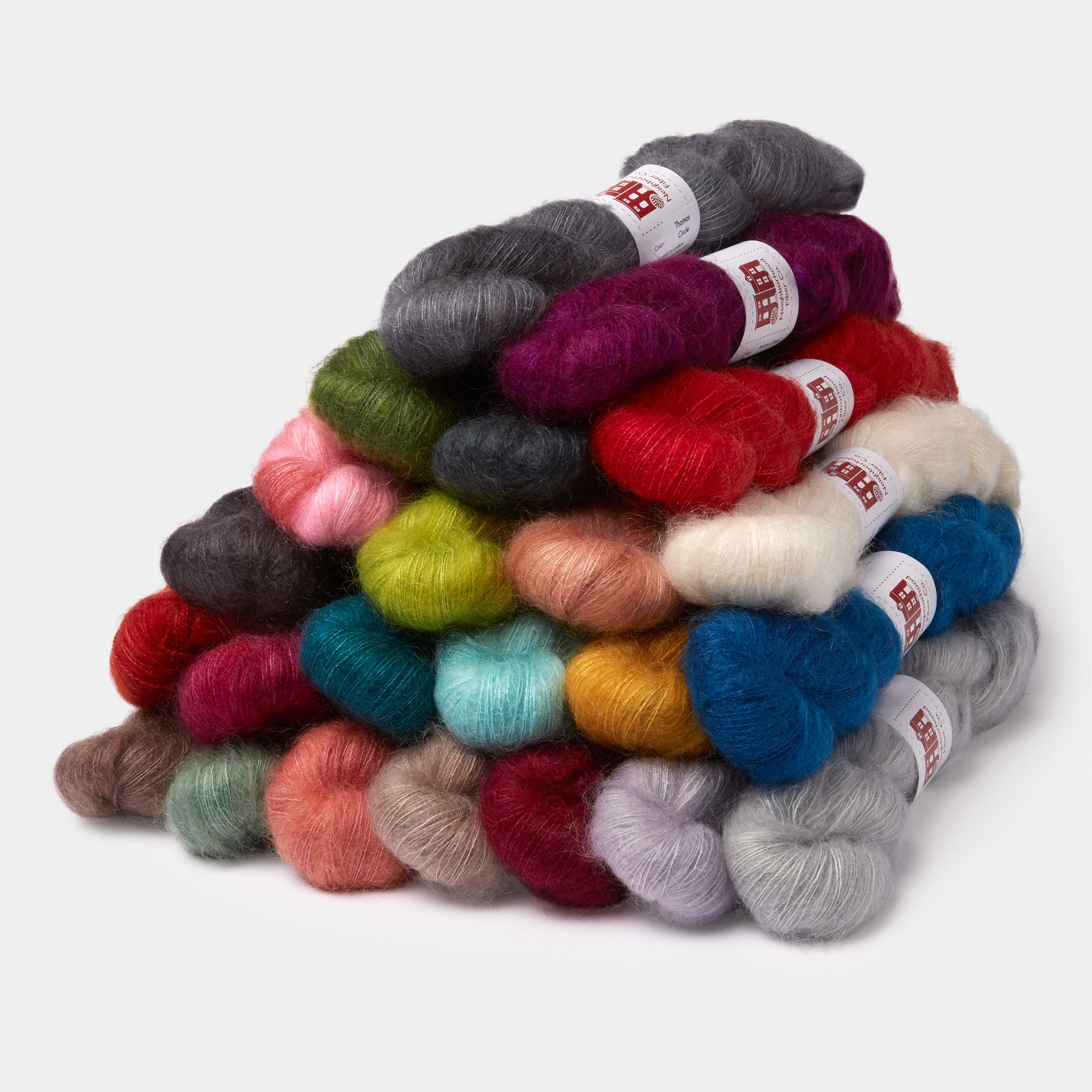 Neighborhood Fiber Company's Loft
We're delighted to announce that we are now a Neighborhood Fiber Company stockist, and we decided to start with Loft.  Their lace weight mohair/silk blend which sources the mohair from farms that comply with the Responsible Mohair Standard.  
Because it is NFC, their colorways are luscious, and we have been amazed by how little this yarn sheds (usually one of our pet peeves with mohair).  We know you'll love Loft whether by itself or marled with another yarn to add halo and depth of color.