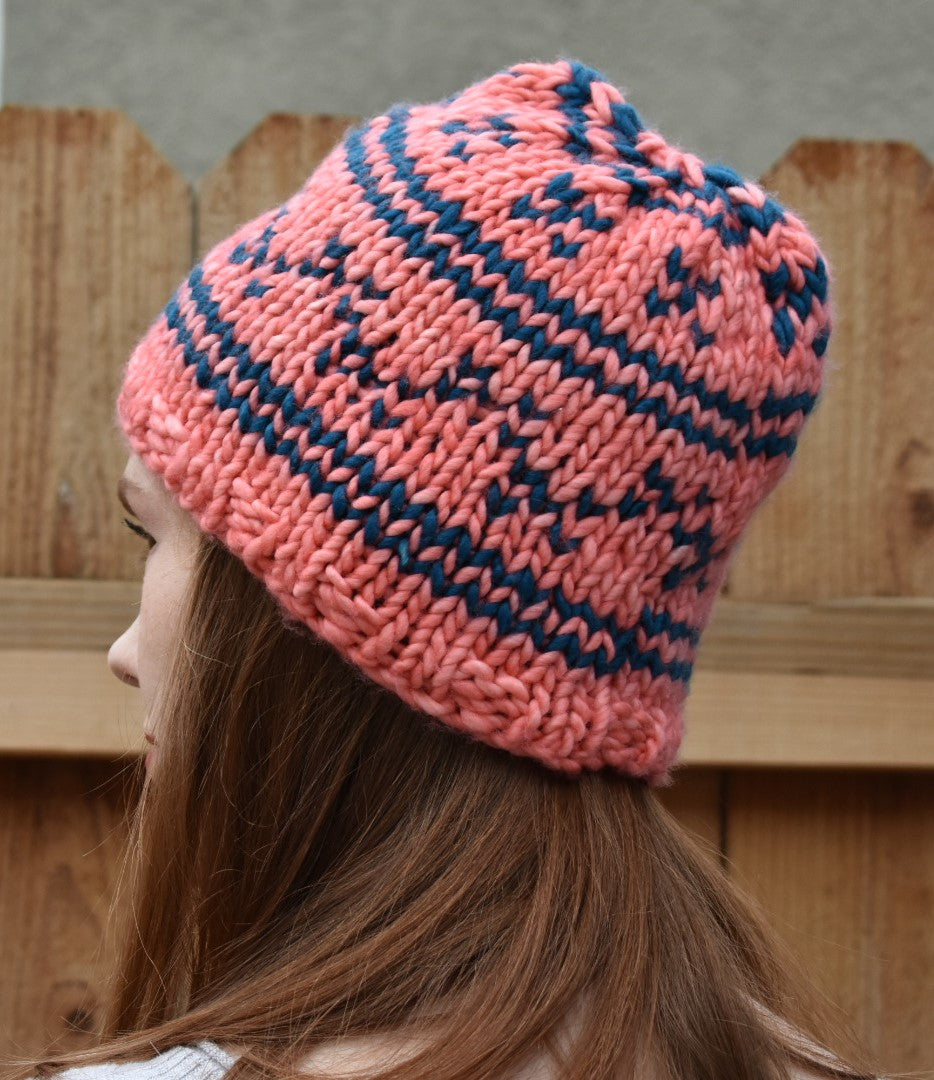 Lorelai's Hat, or Using Multiple Colors
If you've been following our exploits on Instagram, you know that we love the Gilmore Girls.  In fact, we love them so much that we decided to create a project in honor of the Netflix revival - Lorelai's Hat. 
The pattern is now available as an Intermediate Design, and it is our first Tutorial Pattern to teach you how to use multiple colors in one project - both in stripes and stranded colorwork.  We hope you'll take a look and give it a whirl. 
We asked our community to help us design Lorelai's Hat - so we crowdsourced the colors you see on Instagram.   
Our community chose Cedar House Yarns' Windfall Super Bulky in "A Land Far Away" and "Peach Ice Cream" - a stunning combination.  
We also want to share a bit about how Cedar House Yarns creates their beautiful colorways.  One-half of the husband and wife team behind Cedar House Yarns is Jenn.  She designs their colorways and gets inspired by nature near their home studio in the Pacific Northwest.  
One of the colors in Lorelai's Hat - A Land Far Away - came to her on a walk around Bellingham Bay.  It was a clear day, and she could see all the way to Orcas Island in the middle of the Bay.  She saw a rich teal/gray color around the island.  She took a picture to capture the moment and began working on developing the color in her studio.  
Depending upon the color, it can take a few days or as much as month for Jenn to find the color she wants.  She'll test dye formulas on undyed yarn until she gets it right.  And we can all see that she gets it right! 
We're so glad she found A Land Far Away and that we can share it with you.