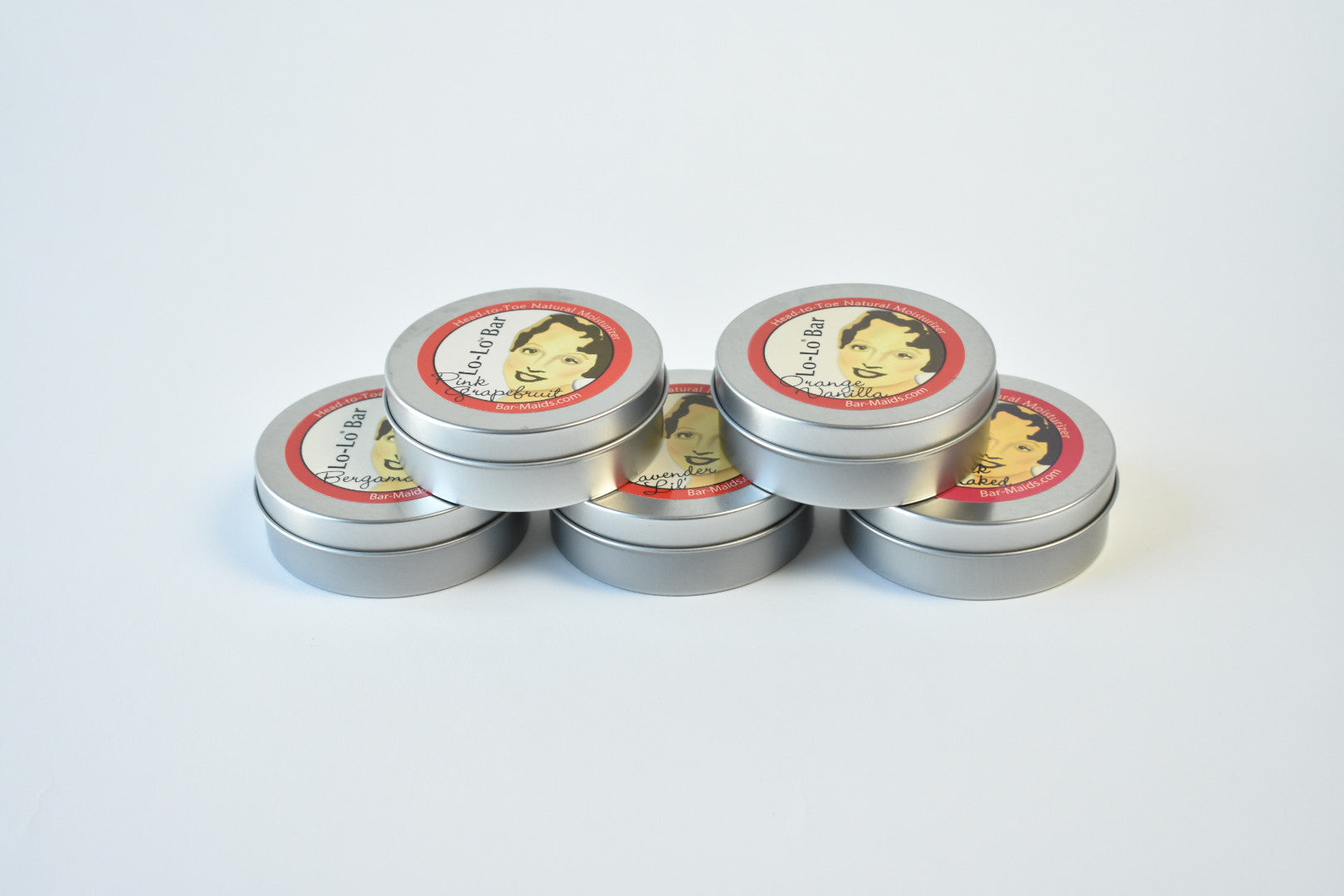 Lo-Lo Bars Are Here - Dry Hands Rejoice!
Knitters, and women in general, are always looking for a good hand moisturizer, especially one that has staying power and won't leave residue.  When we found Lo-Lo Bars, we fell in love, and our hands have never been softer. 
Lo-Lo Bars were developed by a woman-owned business, the Bar-Maids, in Washington State.  They use locally-sourced beeswax and essential oils, and make the bars by hand.  The scents are lovely, and the moisturizer lasts through several handwashings but doesn't leave residue on you or your knitting (or other handcrafts).
Lo-Lo Bars are paraben, mineral oil, water, gluten, and alcohol free.  And we carry 5 of their best-selling scents:  Bergamot, Buck Naked, Lavender Lil', Orange Vanilla, and Pink Grapefruit.  
Once you try them, you'll be hooked!