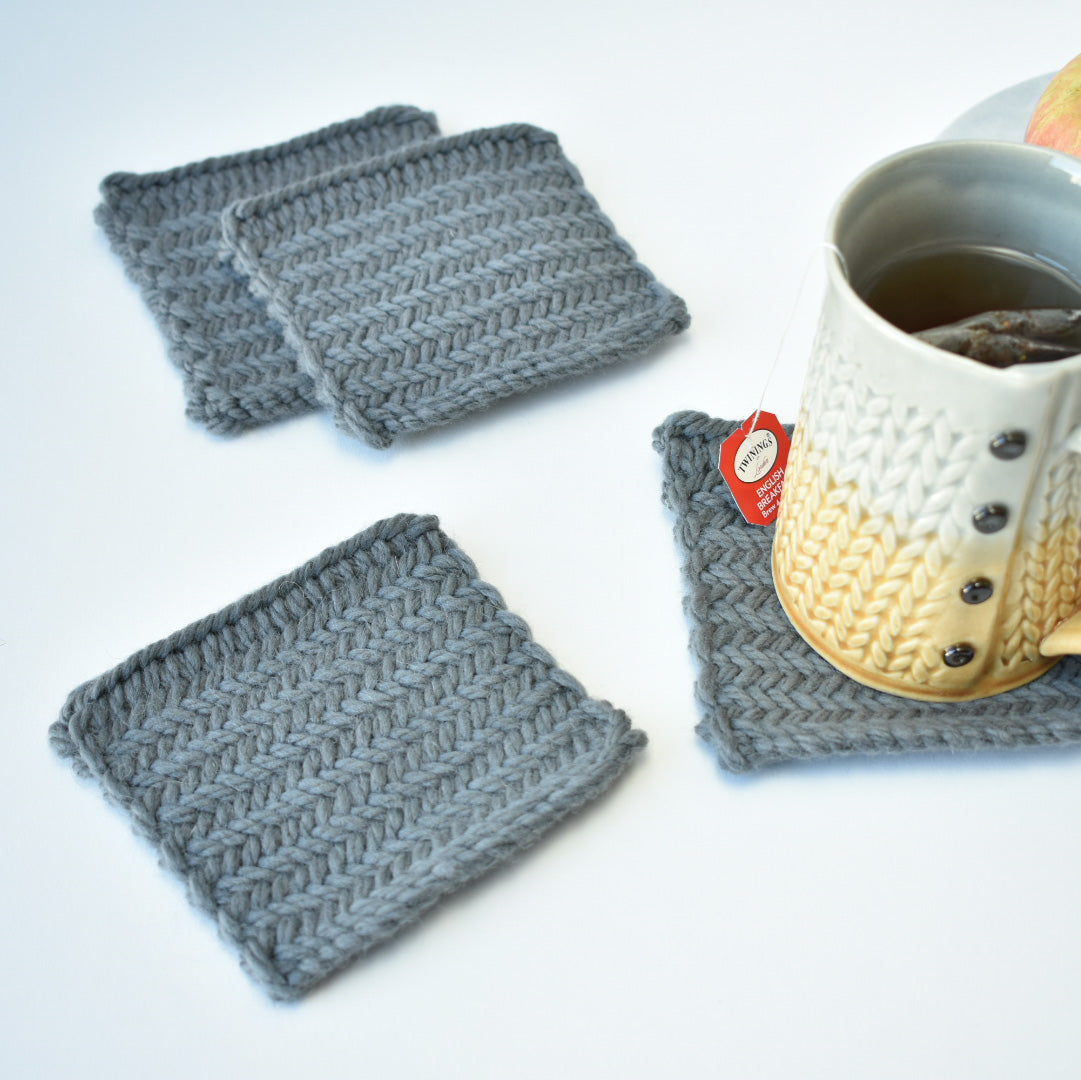 Learning the Herringbone Stitch and Making Coasters!
We recently had a request for a knitting skills video on the herringbone stitch.  The herringbone stitch is great for lots of home products - it knits up as a thick braided fabric.  
Our herringbone stitch video is now live in our KnitSchool and on our YouTube channel - we hope you'll love this stitch too.
And  . . . we also have a free design using the herringbone stitch - our Panama Coasters.  We've used Erika Knight Maxi Wool for the design, and one skein (or hank) makes four coasters. 
They're a great DIY housewarming or hostess gift.  Or make them to warm up your own home.