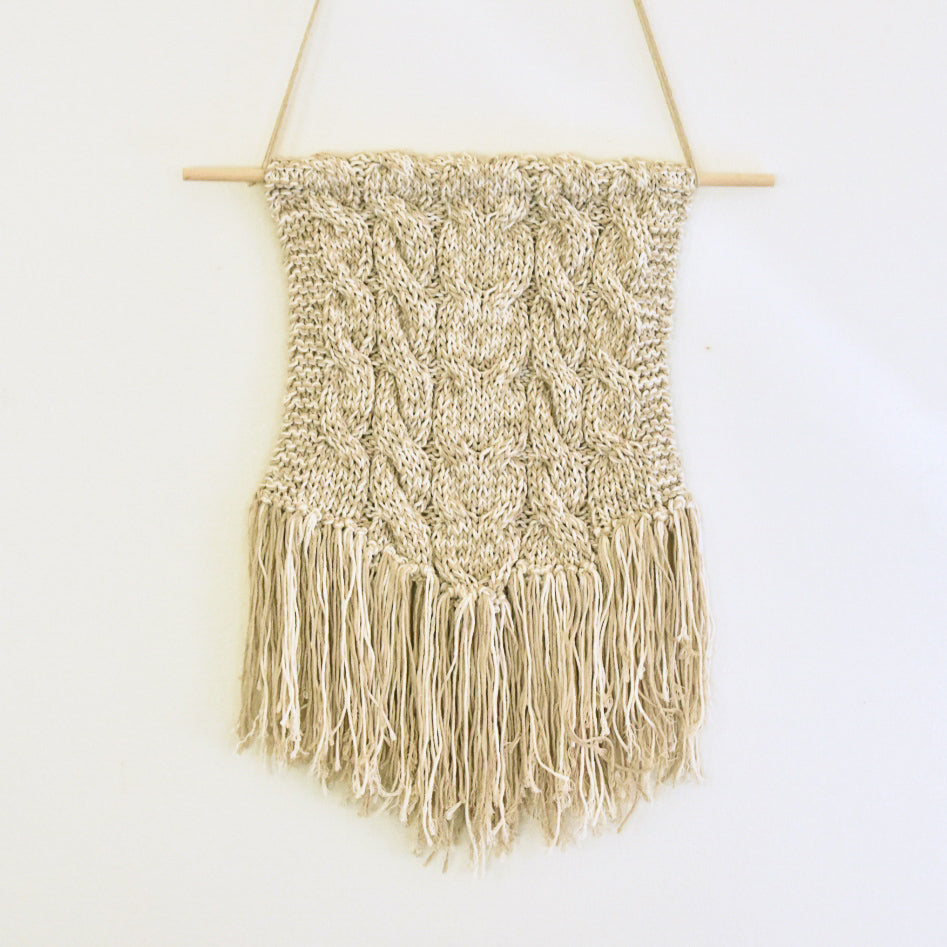 Knit the Seville - Your Own Custom Wall Art
We can't get enough of Roni Halloran's latest design - the Seville Wall Hanging.  It's designed with Erika Knight Studio Linen - an amazing yarn made with recycled textile waste.  Studio Linen has a sheen and drape that creates the perfect custom piece of art for your walls.
The Seville is knit with two strands held together, so you can choose a single color or mix two colors together.  We've put together some great two color colorways for the Kit, as well as all of the single colors available in Studio Linen.
The Seville is an intermediate level design, and it will teach you how to make cables, and you can get it as a Design or as a Kit.  The Kit comes with everything you need to make your Seville, so just choose your colorway!
It's a perfect quick project that will share your maker skills with everyone in your home, or give it as a special housewarming gift.