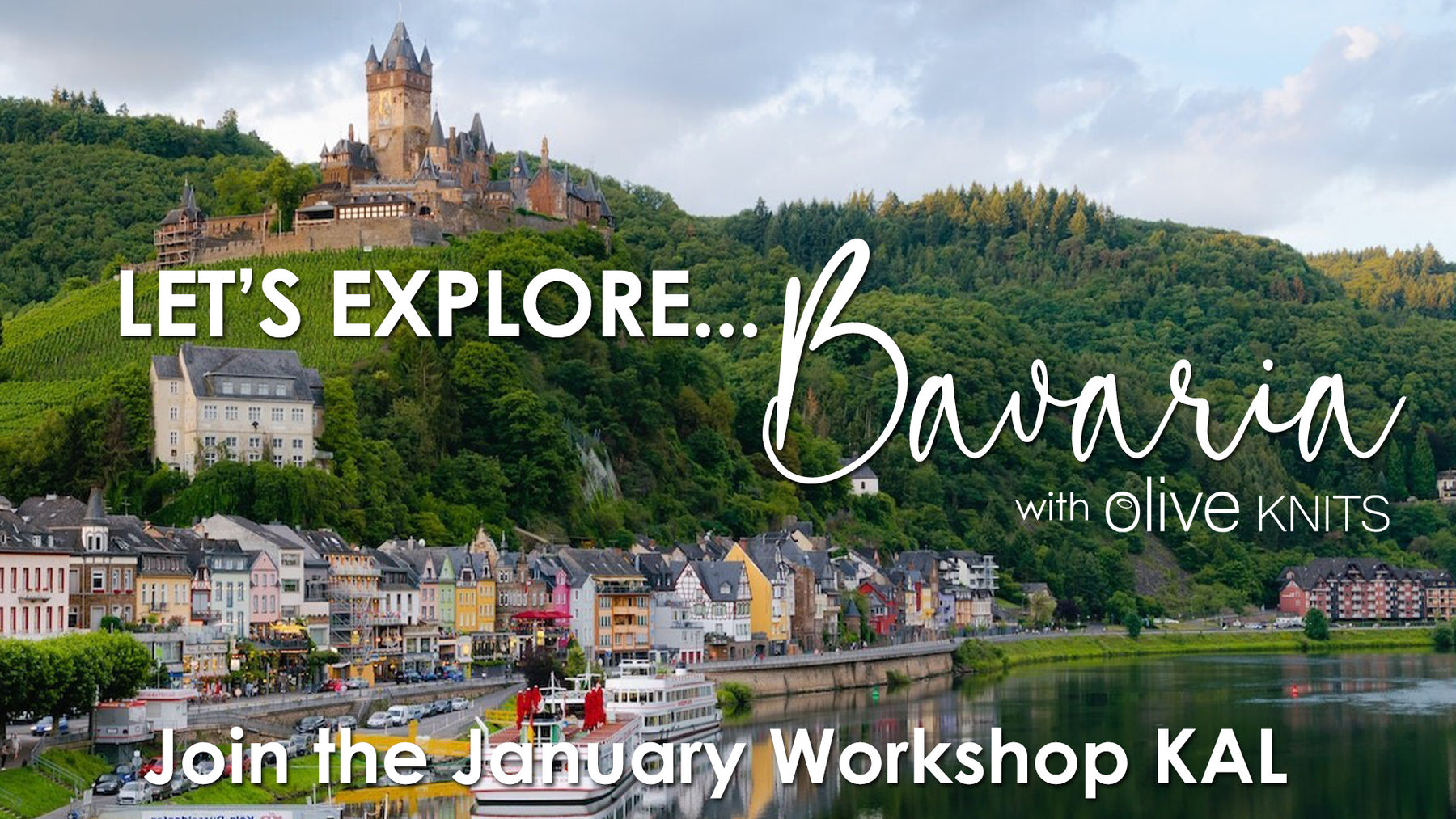 January Sweater Workshop KAL - Virtual Trip to Bavaria with Olive Knits
Hi Knitters!  
Are you a Knit Camper (see oliveknits.com for more info) who is joining Marie Greene for her Virtual January Sweater Workshop to Germany?  If so, here are links to the two yarns we carry that she has featured for the Brezel Cardigan (we'll all get through steek-ing together :/).  
BC Garn Bio Balance - this is a GOTS certified organic 55% wool and 45% cotton blend, perfect for multi-season knitting!
Sincere Sheep Cormo Sport - this bouncy cormo yarn is sourced from a ranch in Wyoming and dyed using natural dyes in Napa!
For more information about the January Bavarian Virtual Workshop, keep reading . . . 
Join us as we head to Bavaria with Olive Knits for a virtual getaway - from the comfort of home. Marie Greene is taking us to the heart of Bavaria: the beautiful city of Munich. We'll explore the rich cultural history, the textiles, the food - and the knitting!
Along the way we'll knit the gorgeous Brezel Cardigan, which features Bavarian twisted stitches and a range of exciting techniques to boost your knitting skills (and build your confidence!).
This 4-week virtual workshop includes videos by designer Marie Greene to support you every step of the way. Start your New Year with an adventure! Pre-Order by December 2nd to save 50% (regularly $99). Swatching, yarn and size details will become available on November 22nd, 2022.
We are proud to be a participating vendor joining Olive Knits on this exciting journey. Below are the sizes and yardage requirements for the Brezel Cardigan.  Get in touch if you want any advice or support!
Approximate Sizes
32 (34, 36, 38, 40, 42, 44, 46), 48 (52, 54, 56, 58, 60, 62) inch bust
Approximate Yardage
1124 (1191, 1262, 1338, 1418, 1504, 1594, 1690, 1790), 1898 (2012, 2133, 2261, 2397, 2541, 2692) yards