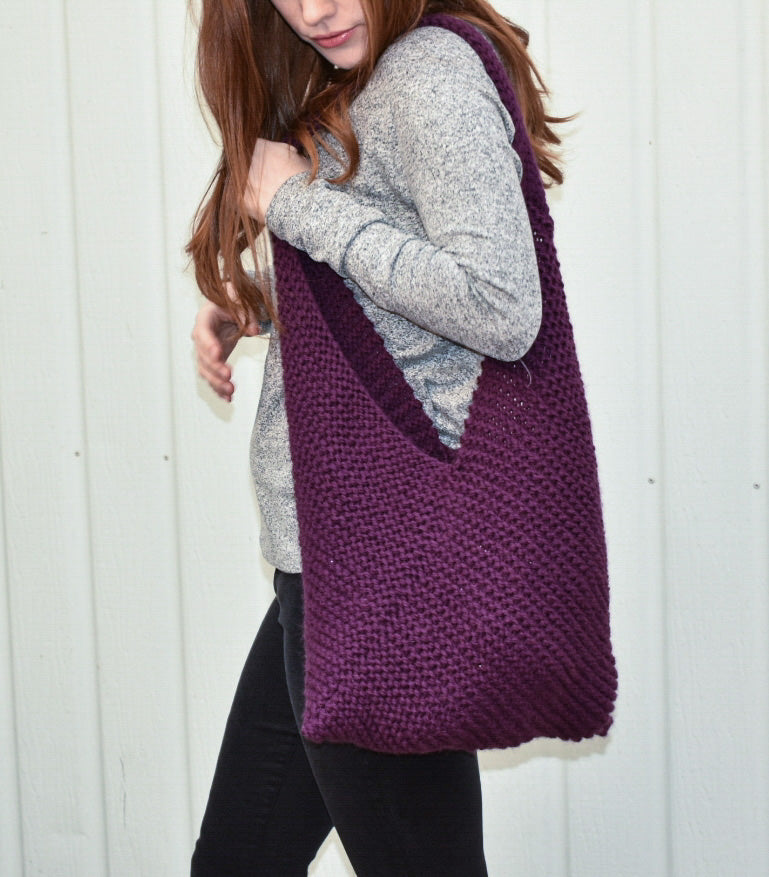 It's Fall Festival Time - Perfect for our Market Sac
We've updated our popular Street Fair Sac to create a cozy wool sac, just in time for cooler weather.  Our Market Sac is a Beginner Tutorial Design and will teach you to knit using our KnitSchool skills videos.  It's also a quick knit - perfect for getting a headstart on holiday gifts.
The Market Sac is designed by the uber-creative Roni Halloran, and it uses Erika Knight Maxi Wool, a Super Bulky yarn make from British sheep fleece.  It's sold as a Kit, so just pick your color and get going.
All of our Kits come with one-on-one videochat support scheduled at your convenience with one of our knitting teachers.  Our goal is to make sure you finish your project, learn something, and love your Market Sac.
After you've finished, it's the perfect tote for your next knitting project!