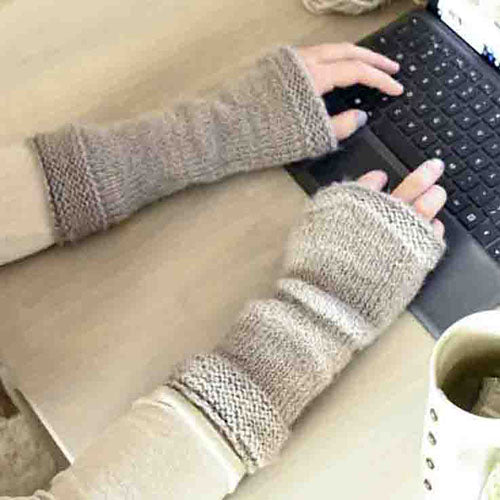 Cold Hands, Warm Heart
We must have super warm hearts because our hands are always cold.  Especially in winter.  And especially in over-airconditioned offices.  So we've designed an Easy Design to keep our (and your) hands warm, called Gilmore Mitts.  Don't they seem like something Lorelai and Rory would wear?  
If you know how to knit and purl and want to learn to knit in the round, the Gilmore Mitts will teach you.  
They're designed with Flying Goat Farm Fingal2 100% Blue-Faced Leicester wool yarn from the Farm's own flock.  And the brains behind the Farm, Lisa, dyes the wool herself on the Farm.
Here's to staying warm!