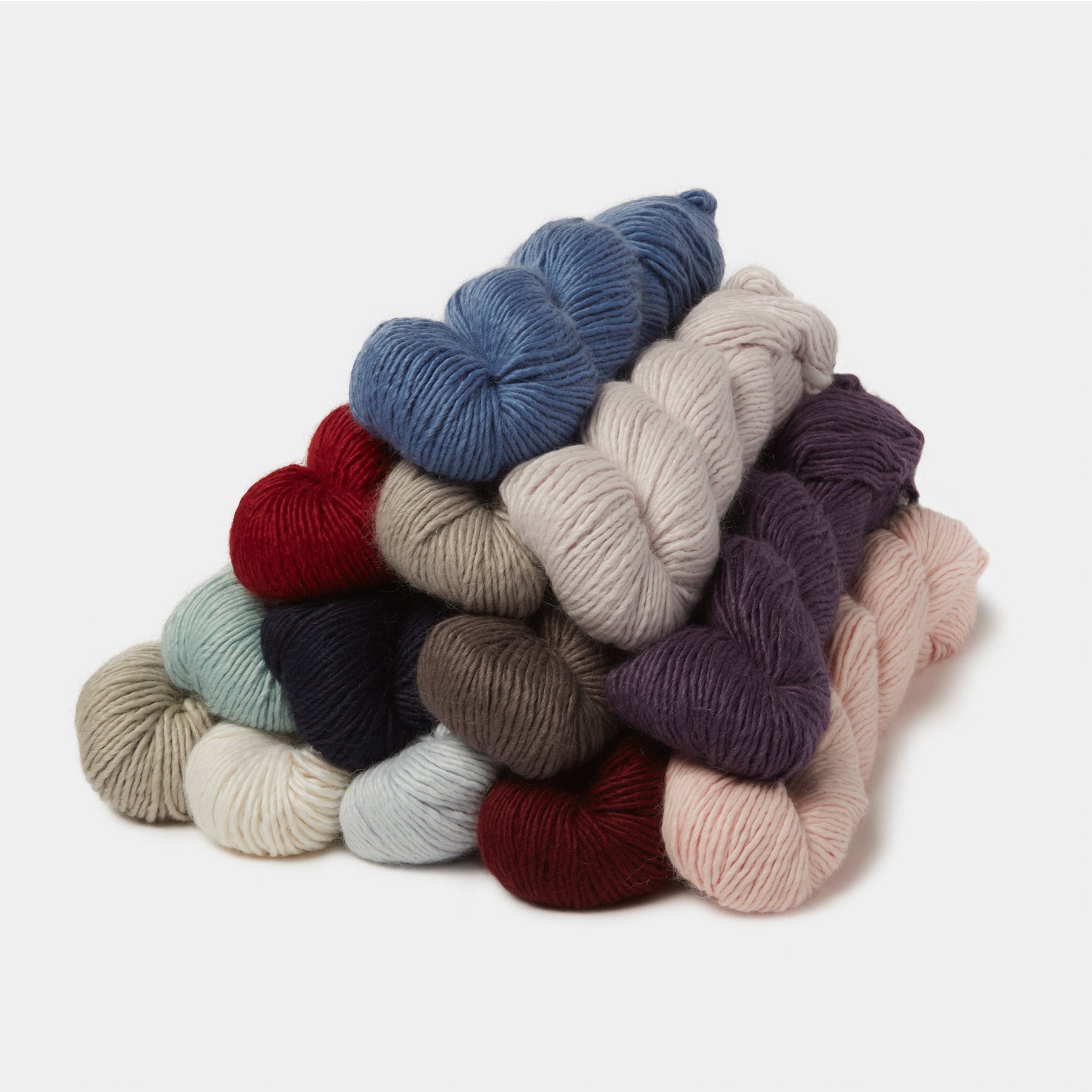 Blue Sky Fibers' Suri Merino is here!
We now carry Suri Merino from Blue Sky Fibers!  Suri Merino is a single ply worsted weight yarn spun from 60% Baby Suri Alpaca and 40% fine Merino wool.  It's soooo soft, smooth, and warm, with a fluid drape and light halo, and it's an incredibly versatile yarn.  Suri Merino comes in a range of modern colors.  
Blue Sky Fibers is sold worldwide and is known for its consciously crafted collection of high-quality natural fibers and patterns.