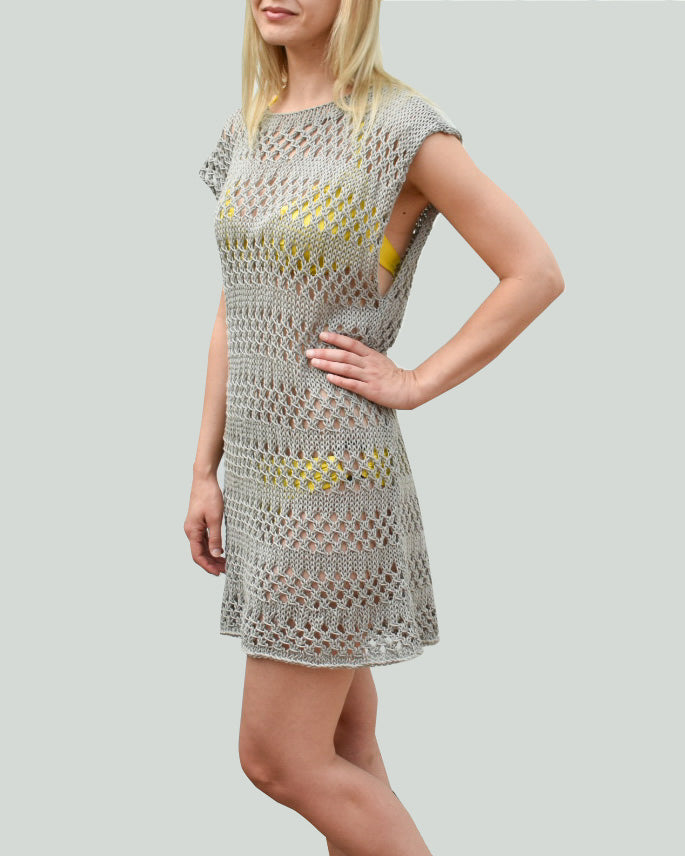 Be a Beach Bum - Check Out Our New Cover-up
Meet our newest Tutorial Design - the Beach Bum Cover-up.  It's an Easy level Design, so if you know how to knit and purl, the Beach Bum Cover-up will teach you how to shape a neckline and do a lace stitch.  The digital version links directly to our skills videos in KnitSchool - to teach what you need, when you need it.  
The Beach Bum Cover-up is a relaxed tunic that is perfect for a bit of coverage over a swimsuit.  Or throw it on over a skirt or leggings and a tank top, and wear it around town.
The Cover-up is designed with Erika Knight Gossypium Cotton, which is made at an eco-friendly mill in India.  We put it on large needles to get a loose fabric with the free-flowing movement we wanted.  This means it will knit up quickly so that you'll be able to use it in the dog days of Summer.  
It's sold as a Kit with enough yarn to make either a S/M or L/XL.  If you have leftover yarn, you can make washcloths - just check out our free Keep Me Clean Washcloths Design.
Enjoy!