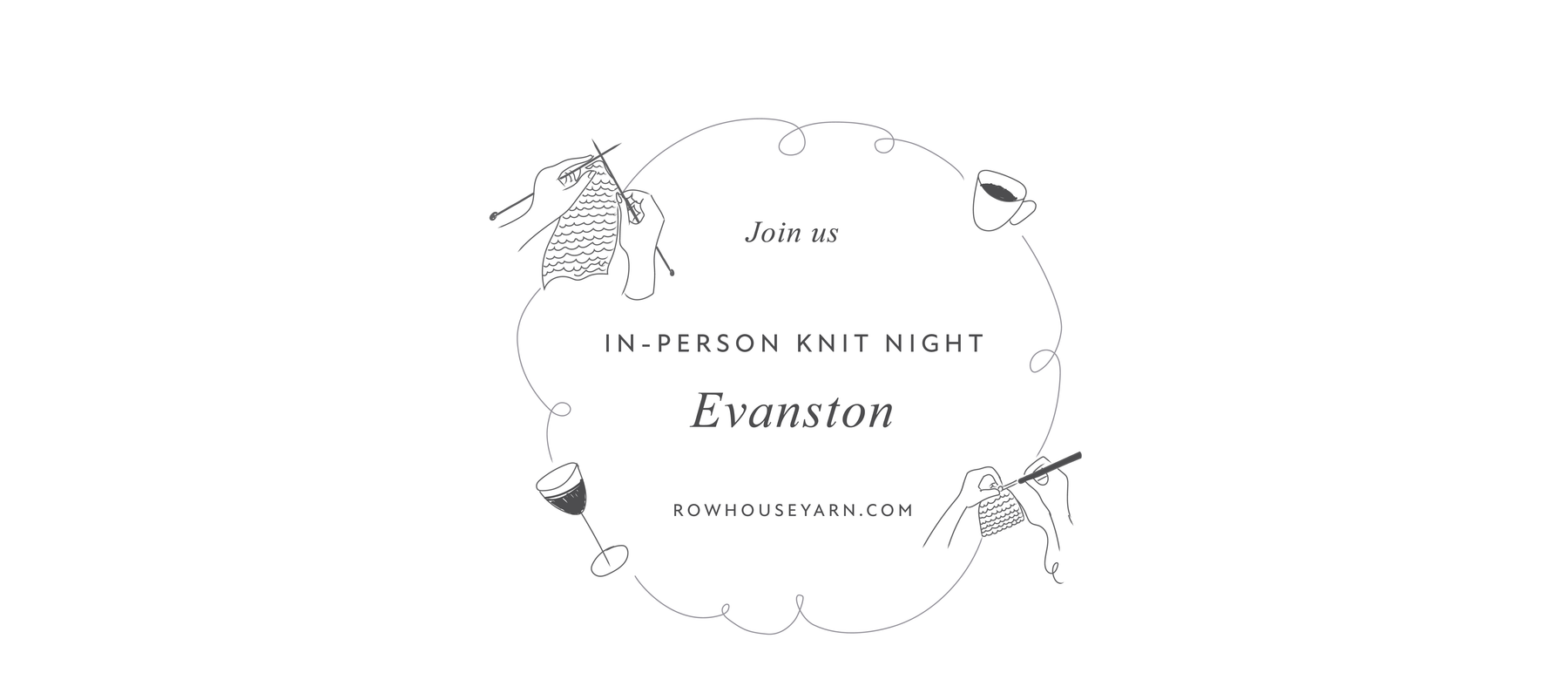 Join us for an In-Person Knit Night in Evanston (Chicago) on June 22nd
We can't wait to see you fellow crafters!
Our next in-person Knit Night will be in Chicagoland (Evanston) on Wednesday, June 22nd from 6pm to 8pm. As always, all fiber artists are welcome, and we'd love to see you IRL. We'll have some swag and samples, as well as plenty of good cheer. As with all of our Knit Nights (whether in-person or virtual), there's no agenda - it's a chance to connect with other crafters. Of course, we're happy to help with knitting skills questions.
We're holding it at Patisserie Coralie where we will have coffee or tea and their High Tea menu available buffet-style. The cost of tickets are $30 which includes High Tea!  Tickets are available on Eventbrite (linked here).
We will have the Patisserie to ourselves, and we are keeping the number of attendees small. There will be plenty of outdoor seating, so everyone can feel comfortable.