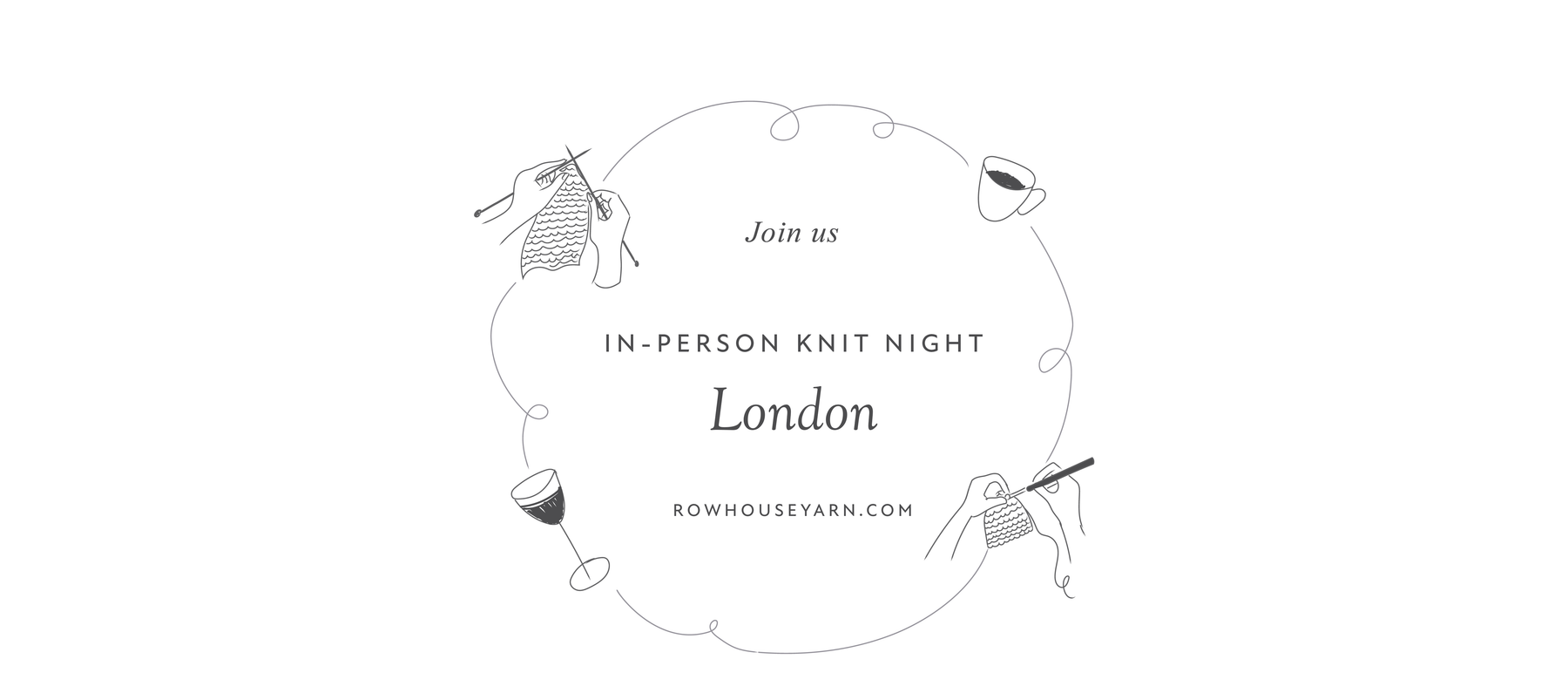 Join us for a Knit (or Crochet) Night in London on October 17th!
We're going back to where it all started - the Founder and Co-Founder of Row House met at the Earl of Lonsdale pub in Notting Hill at a Knit Night back in the day, so our Founder Cheryl is going to host a Knit (& Crochet, you do you) Night there on the 17th October from 6:30 pm to 8:30 pm. It's a buy-your-own food and drink night, but please do sign up so that we have a sense of how many people are likely to come (and how many tables/couches to grab). And the first 10 people to arrive on the night will all get a bit of swag, so don't be late!
There's no agenda - it's just a chance to connect with other crafters, just like Cheryl and Alison did, and developed a lifelong friendship.  To RSVP, here is the link to sign up on Eventbrite.
See you there!