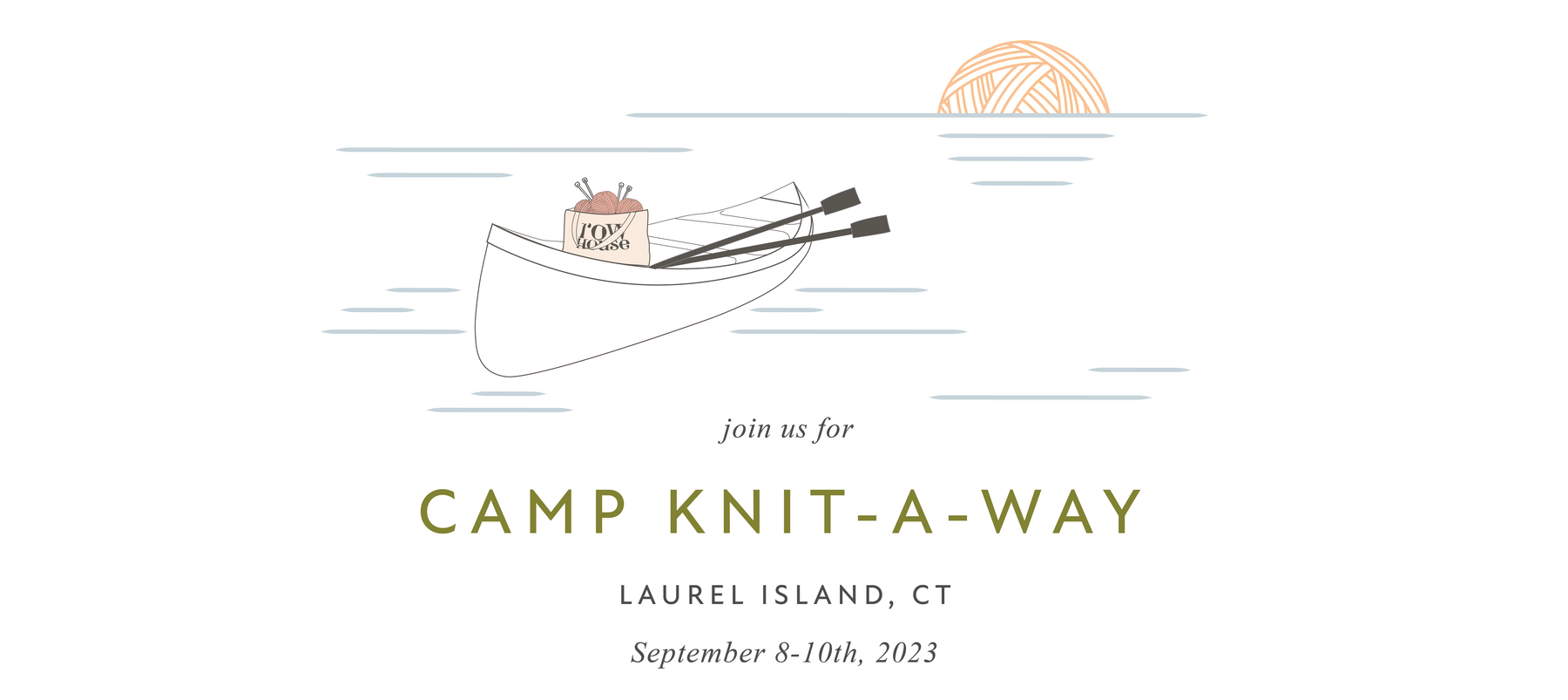 Join us for Camp Knit-a-way in Connecticut
*** UPDATE! Friend of Row House Melissa Leapman (yes, that Melissa Leapman) will be joining us as a Camp Counselor for the day on Saturday, September 9.  All attendees will get one of her latest shawl patterns (it hasn't been released yet :)), and she'll walk us through its unique construction and share tips and tricks along the way, including the best cast on for knitting from the center out, super simple short rows, surface embellishment, and more!
Already registered? You are good to go - this is included in all knitting packages, whether for a Room or for a Camper ***
Join us for our first ever Camp Knit-a-way!  We're hosting a special weekend on Laurel Island in East Hampton, Connecticut from September 8 to 10, 2023.  We'll take over the whole island for Camp Knit-a-way, and attendees will have access to the island's amenities, including kayaks, SUP, pedal boats, swimming, volleyball, bocce, giant Jenga, private and group decks, board games, sauna, and more.  There will be plenty of knitting (or crocheting) time, plus s'mores and a fire pit at night, group and weather willing. 
Mary Annarella (a/k/a @lyricalknits on Instagram) will be our Camp Counselor, along with our Founder Cheryl, and she'll be giving a lecture on Killer Queen and the Art of the Stitch on Saturday, September 9th.  We'll also be featuring her Killer Queen Cowl pattern in your gift bag, along with your choice of Birch Hollow Fibers Phillis DK colors. 
Camp Knit-a-way is a rustic island experience with plenty of unstructured knitting and activity time.  You can learn more about Laurel Island on its website (linked to here).