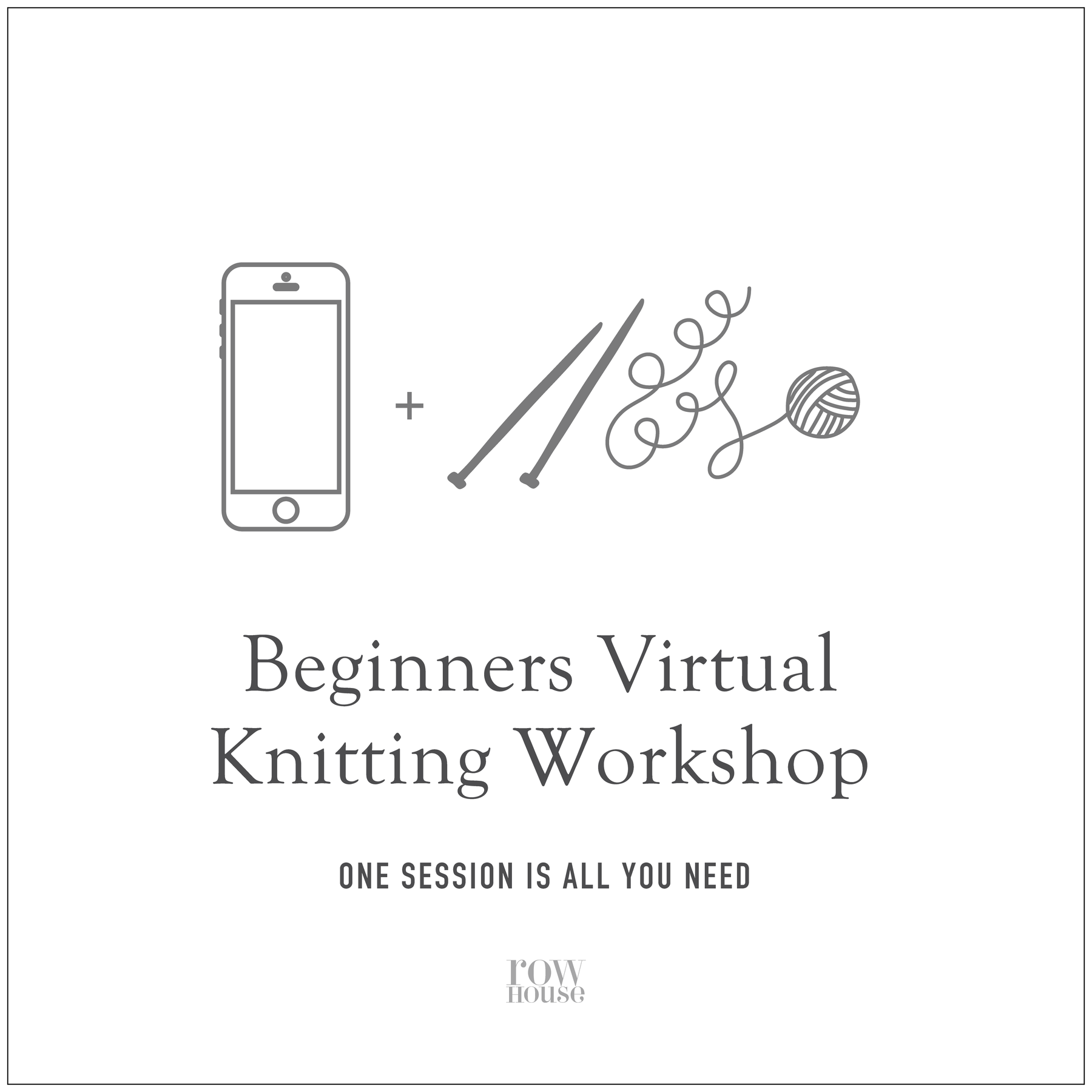 Beginners Virtual Knitting Workshop
Do you want to learn to knit?  Or know someone who does?  Join us for a Beginners Virtual Knitting Workshop.  The workshop is designed for absolute beginners and uses a combination of live instruction and our skills videos.  In the course of the session, you will learn to cast on and knit.  If there's time, you'll learn to purl, and we'll give you a video link to learn how to bind off.
When are they?  The 2nd Wednesday of the month; the time will rotate between 7PM Eastern and 7PM Pacific.  Each session lasts for 1 1/2 hours.
How do I signup?  Through Eventbrite!  Links are provided below for each class.  They'll be held on Zoom, so you'll want to have the Zoom app on whatever device you use to connect to the workshop.
Next session:

December 29th @ 7pm Eastern Time
What do they cost?  Right now, they are free.  We ask that people be respectful and cancel their slot as early as possible, if their schedule changes, so that others can take their spot.
What materials do I need?  Yarn and needles.  You are welcome to buy materials from us - we sell Beginner Kits, as well as yarn and needles, and our kits come in a range of prices and type of project.  You can also bring your own materials, if you'd prefer.  If you need help figuring out how to choose yarn and needles, our Knitting FAQs (part of our KnitSchool) may help.
How many sessions do I need to take?  One!  If people are interested in taking more advanced sessions, we may add those in the future.  And if you've taken one and have a question here or there, you can always join a Virtual Knit Night or email us for some follow up help.