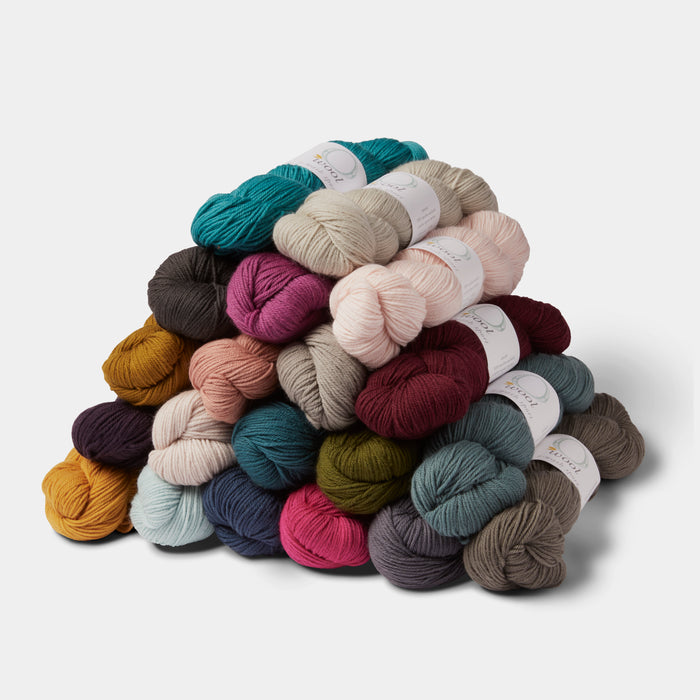 O-Wash Sport (100% wool)
Original price
$25.00
-
Original price
$25.00
O-Wash Sport is a 100% machine-washable certified organic merino wool sport weight yarn from O-Wool.  It is GOTS-certified, which means that it is grown, processed, and dyed in an environmentally sustainable way.  A proprietary certified organic polymer is used to make the O-Wash line machine washable.  
GOTS (Global Organic Textile Standard) certification requires that all stages of the production are ecologically, environmentally, and ethically sustainable from start to finish.  The growing conditions, dye processes, waste water treatment, and fair and ethical working conditions must meet GOTS standards. GOTS is the only internationally recognized organic certification.  
The yarn is dyed "tonally," so you should treat it as you would a hand-dyed yarn, alternating skeins.
O-Wool is a woman-owned yarn business based in Philadelphia.  You can learn more about O-Wool here.
O-Wash Sport has excellent stitch definition.  The knitted fabric has very good drape.
YARDAGE:
278 m/304 yds per 100 gm skein
KNIT GAUGE:
24 sts & 34 rows = 4" in stockinette stitch, using 3.5 mm (US 4) needles
RECOMMENDED NEEDLE/HOOK SIZE:
Needle size - 3.25 to 3.5 mm (US 3 to 4)
Hook size - 3.5 to 4.5 mm (US E-4 to 7)